Full planning, Month of Coordination or Day of Coordination - it doesn't matter. byAmanda Event Studio takes pride in each and every detail of the day. From getting ready, to ceremony and ending with a hug goodbye at the end of the night - we savour each and every moment. And thanks to so many talented and generous photographers, we're able to show our portfolio of some of our work to you here. If you continue to scroll down you'll find so many precious moments, ideas and indispensable vendors .
Please remember that these photographs are proprietary to the Photographers credited.
Laura and Phil at Southwood Estate
Laura and Phil were married on August 5th, 2017 at the majestic Southwood Estate. Amanda worked with Laura and Phil from the very beginning of the process - they were "all phase" clients. Helping with Venue Selection, vendor sourcing and coordination, anatomy of the day schematics and leading all the way up to Day of Coordination for rehearsal dinner, wedding day and brunch.
As you can see, all the details have been brilliantly documented by Mikkel Paige Photography and with floral design by Bourgeon by Amy Febinger the day had a magical tone even before Laura and Phil stepped out of mansion to walk down the aisle.
Guests dined on local fare meticulously prepared and served by Main Course Catering .
Something that was very important to Laura and Phil was to surprise the guests with a fire show. With military like precision the team from Young Explosives delivered a jaw dropping display on Amanda's cue as soon as Laura and Phil sliced the cake.
Laura and Cannon were married on August 12, 2017 at the private home of the groom's family at Diamond Point in Lake George, NY. As day of coordination clients, Laura had planned such an amazing day and with Cannon's family so warming opening up their home - it stands out as one of the most special days. It was so perfect, Amanda even arranged for a rainbow on the lake!!! Just kidding.....mother nature took care of that!
Photography by Thu Tran of 2TPHOTO and tent and rentals by Pember at Rain or Shine Rentals. It was Amanda's first time working with both Thu and Pember and she know considers them some of the best in the biz!
Laura and Cannon began their day with Yoga next to the lake and had a wonderful day getting ready at the house surrounded by family, friends and the house rich in both Family and New York history.
Laura and Cannon at Lake George
Full Phase Planning Clients, Kate and Robby, were married on October 22, 2016 at the impeccable Blue Hill at Stone Barns.
Amanda worked with Kate and Robby from venue and vendor selection all the way through to the post nuptial brunch.
With photography by Brian Dorsey Studios, the amazing details and thought put into this wedding were captured perfectly.
Florals by Amy Febinger at Bourgeon Brooklyn were absolutely breathtaking and were an amazing compliment to Blue Hill's natural surroundings.
Kate and Robby at Blue Hill at Stone Barns
The printed stationary featured in the photos from Minted was a great way to maintain budget but obviously did not sacrifice any quality.
Escort Cards and Event Signage was perfectly penned by Amanda's favorite go-to calligrapher Rae Child .
Planning Kate and Robby's Blue Hill wedding was truly an amazing experience. BAE is SO thankful to have had the opportunity to work with such and amazing couple and team from start to finish.
Bud and Ilana at Berg'n Brooklyn
Bud and Ilana hosted at the Brooklyn Food Hall and Community Space - Berg'n. They were month of clients who also had Amanda take care of a few vendor sourcing such as florals and desserts. Bud, a marketing director of a HUGE fitness industry monster company designed and printed all menus and signage.
Bud and Ilana's theme was clear from the start. FOOD. Especially pizza. Berg'n food vendors NAILED it complete with a roast suckling pig from Lumpia Shack and Brooklyn Oyster Party was brought in as a raw bar.
Complete with birthday party cake from Momofuko Milk Bar and a dessert bar styled byAmanda with local brooklyn and Manhattan dessert vendors - the night was EPIC.
Indifaso provided the signage both on the board and the mirror and Andrew Henderson took these amazing photos.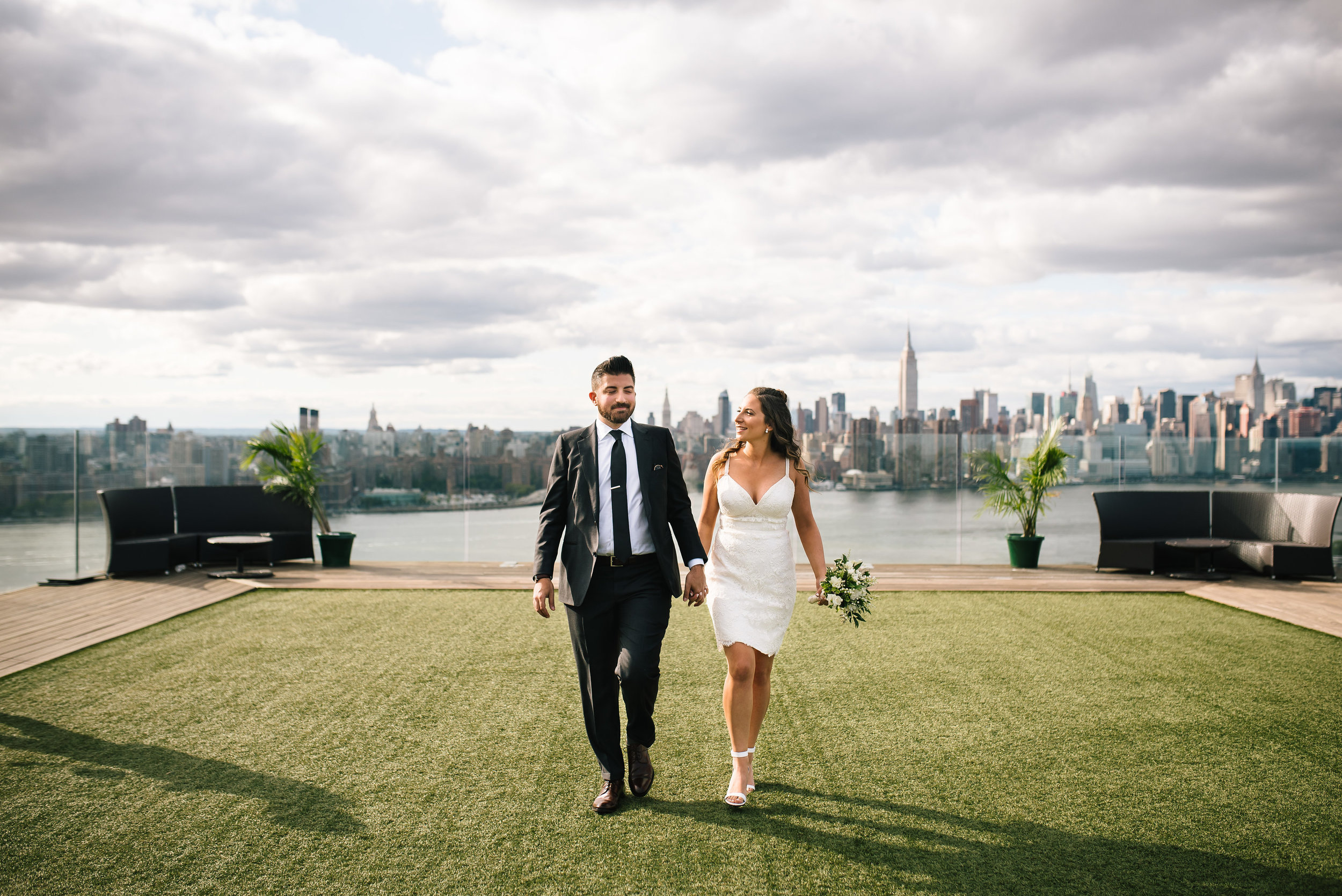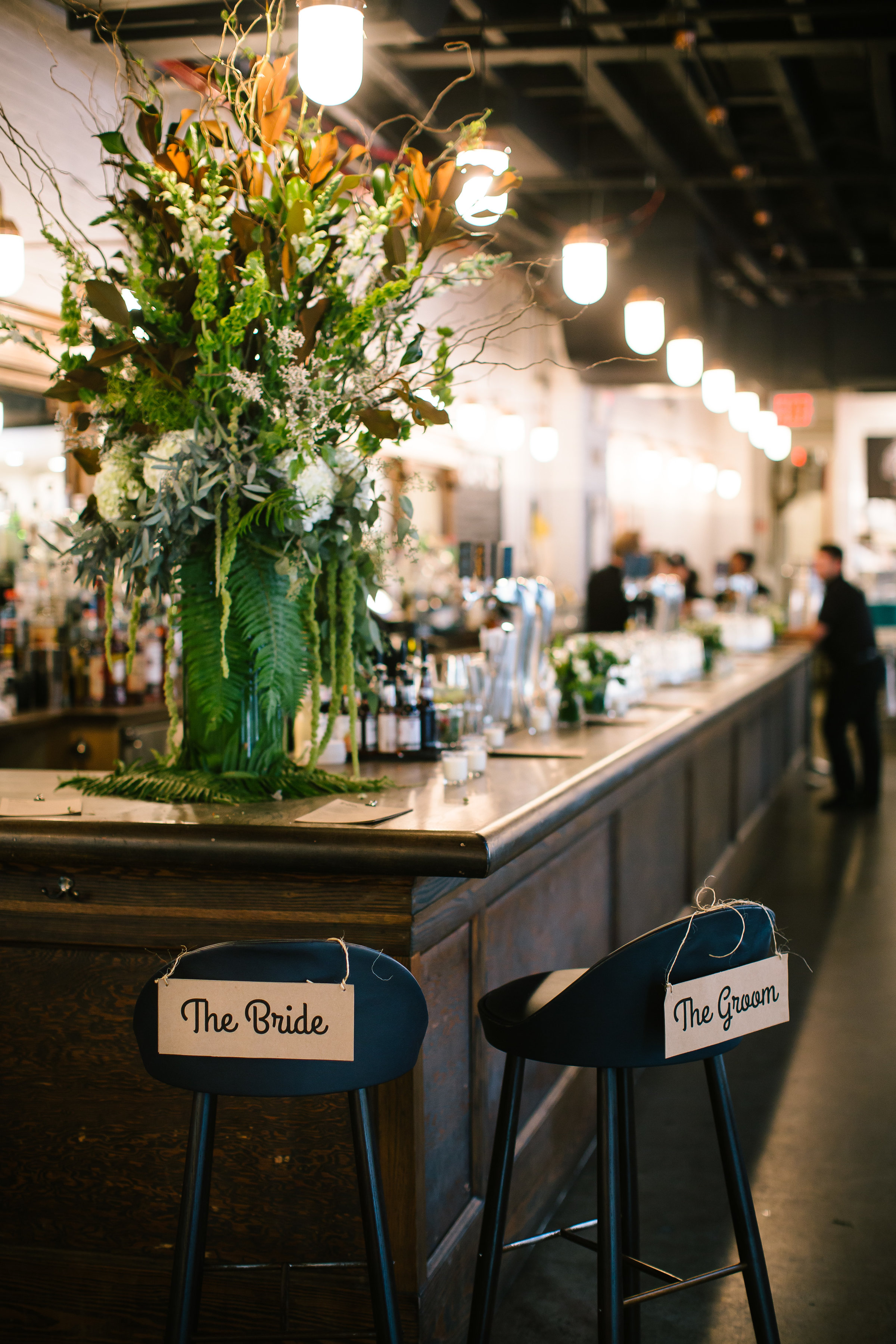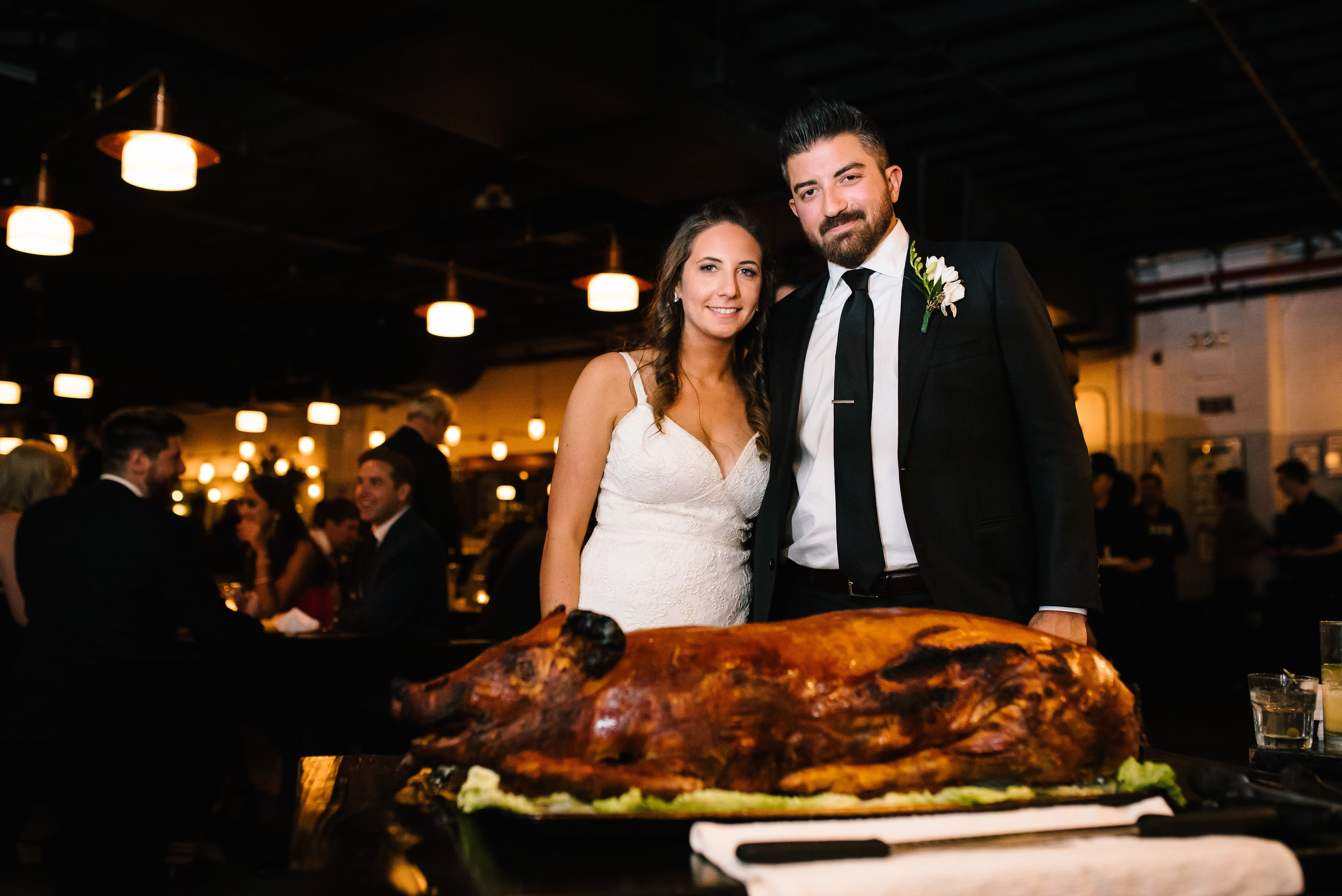 Jeff and Holly at The Montauk Club
Holly and Jeff were a joy to work with. They were quirky, sensitive, loving, and very invested in giving their guests an amazing brooklynite evening.
With Florals by one of Amanda's favorite florist's Rebecca Shepherd that perfectly complimented antique's that Holly and Jeff spent a year scavenging for.
Photography: Katie Osgood
As a proud member, The Montauk Club is a venue very near and dear to Amanda's heart.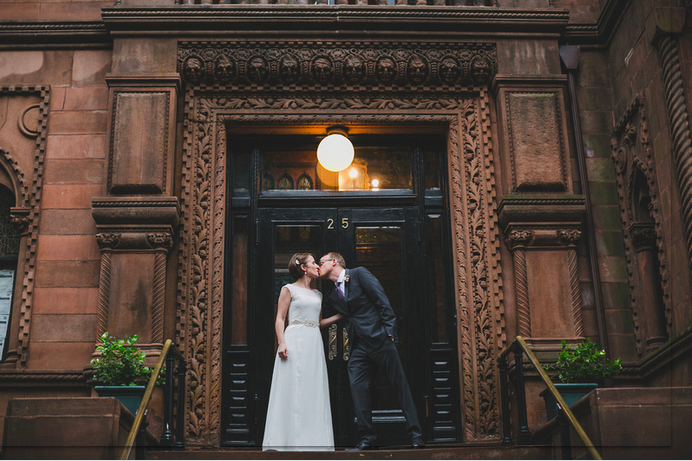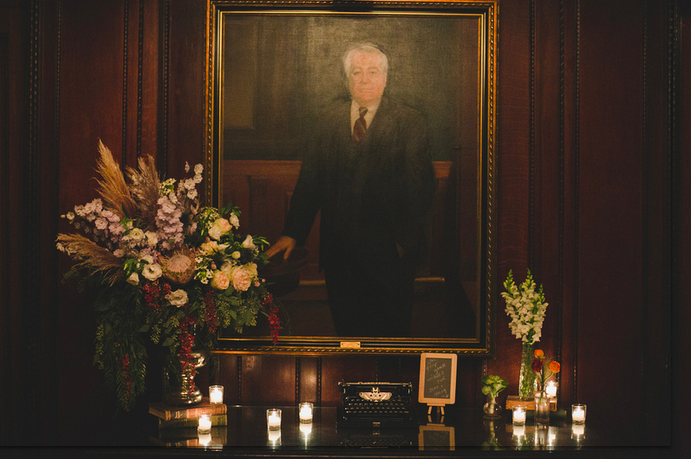 Emily and Ryan at The W Loft
They always say "be sure to work with people that you'd want to also get a drink with". Well, Emily and Ryan are those people for BAE. In fact, drinks have definitely been had together since the wedding!
So fun. So energetic. Their W Loft wedding was so such a treat for their guests. Including a floating supper complete with an oyster bar by caterer Saucy by Nature and a midnight sing-along - this wedding was such a memorable experience for BAE.
In the photo's by Francesca Caputo , you'll also see the ceremony held at a nearby Williamsburg Catholic church and the amazing bag pipe led march to the reception where guest wielded pin wheels and batons.
Sarah and Andrew at The Prospect Park Boathouse
Sarah and Andrew's Prospect Park Boathouse Wedding was on a perfect fall day in September of 2016. Before tying the knot, Sarah and Andrew had been together for quite literally....ever. Maybe not ever but since summer camp for sure. It's always a pleasure to see such solid relationships blossom into a beautiful union.
The Traditional jewish ceremony was held outside on the terrace with an intricate Huppah and the Highline String Quartet Providing both Ceremony and Cocktail hour music.
Photography by Julie Pepin Photography
Floral Design by Jenny's Flowers
Andrew and Lydia at Benmarl Winery
Andrew and Lydia were married on September 7, 2013 at the Benmarl Winery in Marlboro NY. At the foot of the Catskills, this venue was the perfect setting for the perfect couple.
Decor was anchored by rustic candelabras made by Andrew and his father out of fallen logs. These were accompanied by antique style lanterns, moss, and wildflowers.
Favors were mason jars personalized by Lydia and her bridesmaids and they served as the guests' drinking glass for the evening.
A vast and breathtaking view of the Hudson Valley provided the backdrop to the heartfelt ceremony. It was capped off with the boom of an antique canon lit by the best man.
The entire evening represented this exciting couple complete with the bridal introduction set to the Star Wars Theme and the bridal party wielding light sabers.
Photography: Richard Israel
Kate and Nelsi at The Montauk Club
Kate and Nelsi were married on April 27, 2013 at the historic Montauk Club in Brooklyn's Park Slope. It was a beautiful April day during the nearby Brooklyn Botanical Garden's cherry blossom festival.
Kate made all of her own decor with milk glass vessels lovingly sourced by her mother Barbara who combed through tag sales for a year to accrue the necessary amount. She then filled them with beautiful dried thistles and such to create a simple yet memorable table scape.
The cake was provided by One-Girl Cookies of Brooklyn who has a location very near to the couple's Cobble Hill Home.
Another Brooklyn based vendor was photographer Katje Hempel. She quite obviously captured the day with crisp amazing shots.
We have quite the venue crush on Red Maple Vineyard where Hannah and Noah hosted their September 24, 2016 wedding.
It was captured so well on camera by Lev Kuperman and executed to perfection by the onsite team of Cornerstone Catering who used the farms bounty to add to the menu for the evening.
Rebecca Shepherd's floral design, as always was impeccably thought out and in season. I mean .... did you see that ceremony arch?
Hannah and Noah were Day of Coordination clients and their focus was clear from the beginning. The party must be epic - and with Red Maple's capability for after party - Nailed it!
Hannah and Noah at Red Maple Vineyard
Fiona's Surprise at Beauty and Essex
Amanda was delighted to be asked to plan Fiona's 50th Surprise party. Fiona's incredibly gracious and stylish family wanted nothing but the best for their Mother and Sister.
After considering venues such as the Boom Boom Room, Avenue and The Jane Hotel, it was settled the fête would be hosted at Beauty and Essex in the Lower East Side of Manhattan.
The evening was jam packed full of surprises and special touches. the guests were greeted by a live calligrapher Rachel of Rae Child. Who scripted the guests place cards on a deep purple stock with golden ink. Rachel also designed the menu's for the evening as well as the Macaron Tags.
Also, onsite for entertainment throughout the evening was the fantastic 5000 Jazz Maniacs a blues-y and rugged jazz band that had the crowd dancing until the very end andTo announce dinner, Amanda hired The Painted Ladies to invite the guests through to the dining room with a gorgeous fan dance. They also brought out Fiona's birthday cake with sparklers later on in the evening.
Mentalist Matthew Cooper was on site blowing people's mind and illustrator Luma Rouge was on site sketching moments for guests to take home.
Also brought in by Amanda for the table scape were beautiful florals design by Amy Febinger of Bourgeon which complemented Beauty and Essex's amazing existing decor in their Pearl Lounge. Macaron's from The Macaron Cafe were placed at each setting for a special take away. They donned the evening's tagline "Vivre Fiona".
All Photo's by Andrew at Holtz Photography
Michael and Phillip at The Housing Works Bookstore
Michael and Philip were married at the Housing Works Bookstore in Soho on June 6, 2014. The Texas natives chose this venue not only due to it's literary surroundings but also Housing Works mission to battle the dual crises of homelessness and HIV/AIDS.
Decor was a mixture of Amanda's personal antique tins and typewriter and creative florals by Rose, Red,and Lavender.
The event was a cocktail style event with passed appetizers and plentiful food stations.
Music was curated by phonograph DJ Michael Cumella who actually spins with two vintage phonographs!
Photography: Andrew Holtz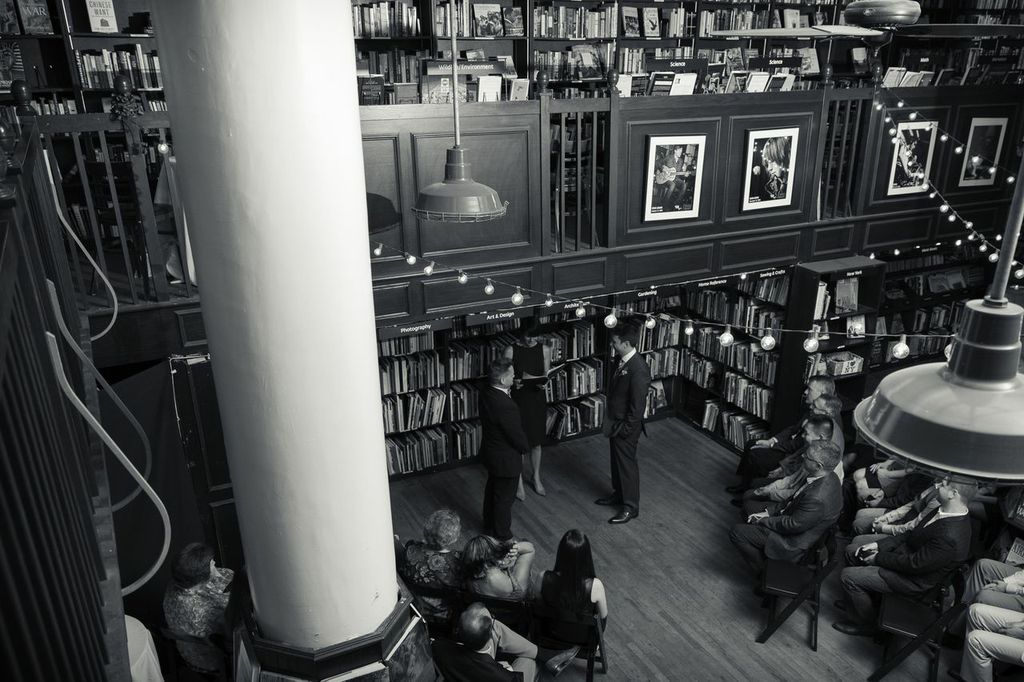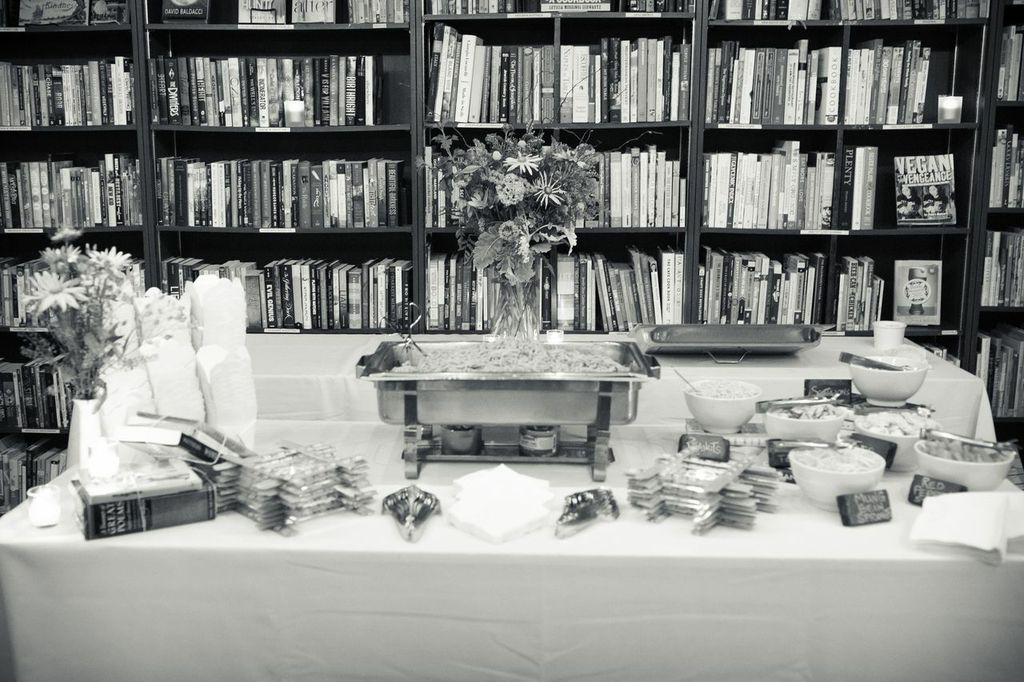 Brendan and Rachel at The Loeb Central Park Boathouse
Rachel and Brendan were married on August 8, 2014 at the Loeb Boat House Central Park.
If you were to look up "perfect wedding" in the dictionary, this wedding would be the definition.
Aside from the iconic location the simple yet elegant details made the day...not to mention such a wonderful couple!
Gorgeous arrangements of blue hydrangeas and white roses provided by Cress Floral Decorators blanketed the room beautifully.
Tiny paper sailboats served as the cleverest escort cards and the cake by Momofuko Milk Bar was an absolute hit!
Photography: Andrew Holtz